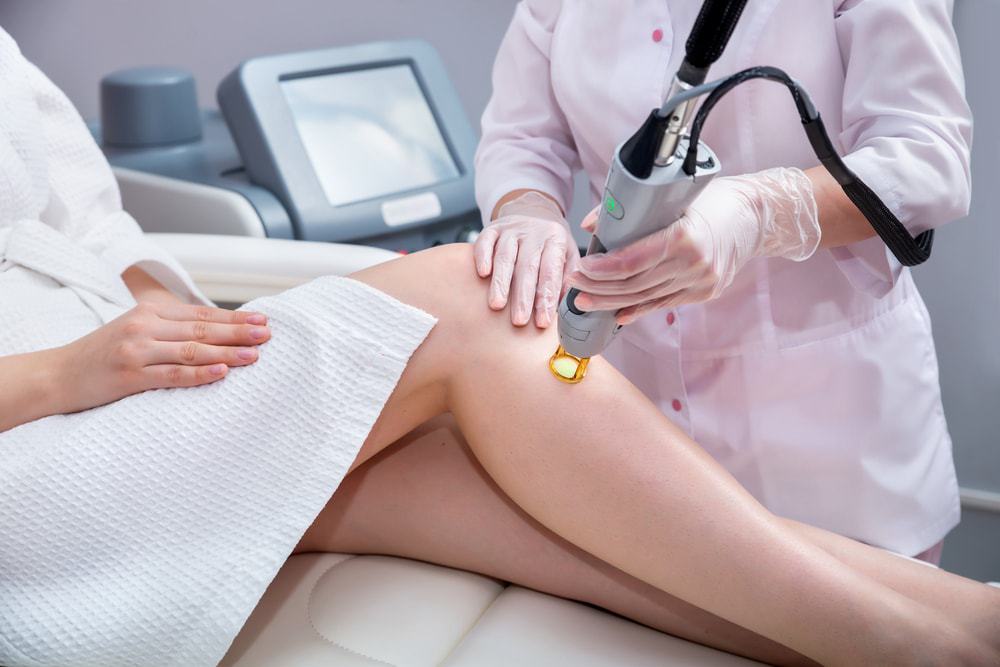 Laser Hair Removal in Amherst, NY
Laser hair removal is completed in a series of treatments to help remove unwanted hair with ease. If you are looking to remove hair due to a medical condition, or simply for cosmetic reasons, the team at Suburban Women's Healthcare, PC are here to help. In addition to hair removal, we also provide Botox injections, dermal fillers, and medical weight loss management to help you look and feel your best. We welcome patients throughout Amherst, Buffalo, and Tonawanda, NY area. Contact our office to learn more about the benefits of laser hair removal or to schedule your appointment today!
Benefits of Laser Hair Removal:
While traditional hair removal methods such as waxing, shaving, and tweezing are common. They can leave you with irritated skin, razor bumps, and ingrown hairs. Lasers removing each hair follicle can leave your skin feeling fresh for longer so you can worry less.
Over time, this treatment for hair removal is financially cheaper than waxing or shaving. While technological advancements have been made to make aesthetic and beauty treatments more effective, it's also reduced the price of services for hair removal.
Used on a variety of areas including the face, arms, legs, underarms, bikini line, and more, laser hair removal is a fast and efficient process. Certain areas can even be treated in less than a minute! Sessions for this treatment are not an hour long nor thirty minutes. You can look good, feel good, and save time doing it.
Contact Our Office Today to Schedule a Laser Hair Removal Appointment
Our staff at Suburban Women's Health Care, serving the Amherst, NY; Buffalo, NY; and Tonawanda, NY areas, are highly trained in executing laser hair removal services. We are here to make you feel comfortable during the process, and want you to leave our office feeling beautiful! Please contact us today to schedule an appointment at our office in Amherst, and visit our blog section to read more on how to properly prepare for your laser hair removal treatment.